yesssssss.
I've really been feeling the full white look recently. Like the peplum and the wide leg trouser. And a 2.55 never goes amiss.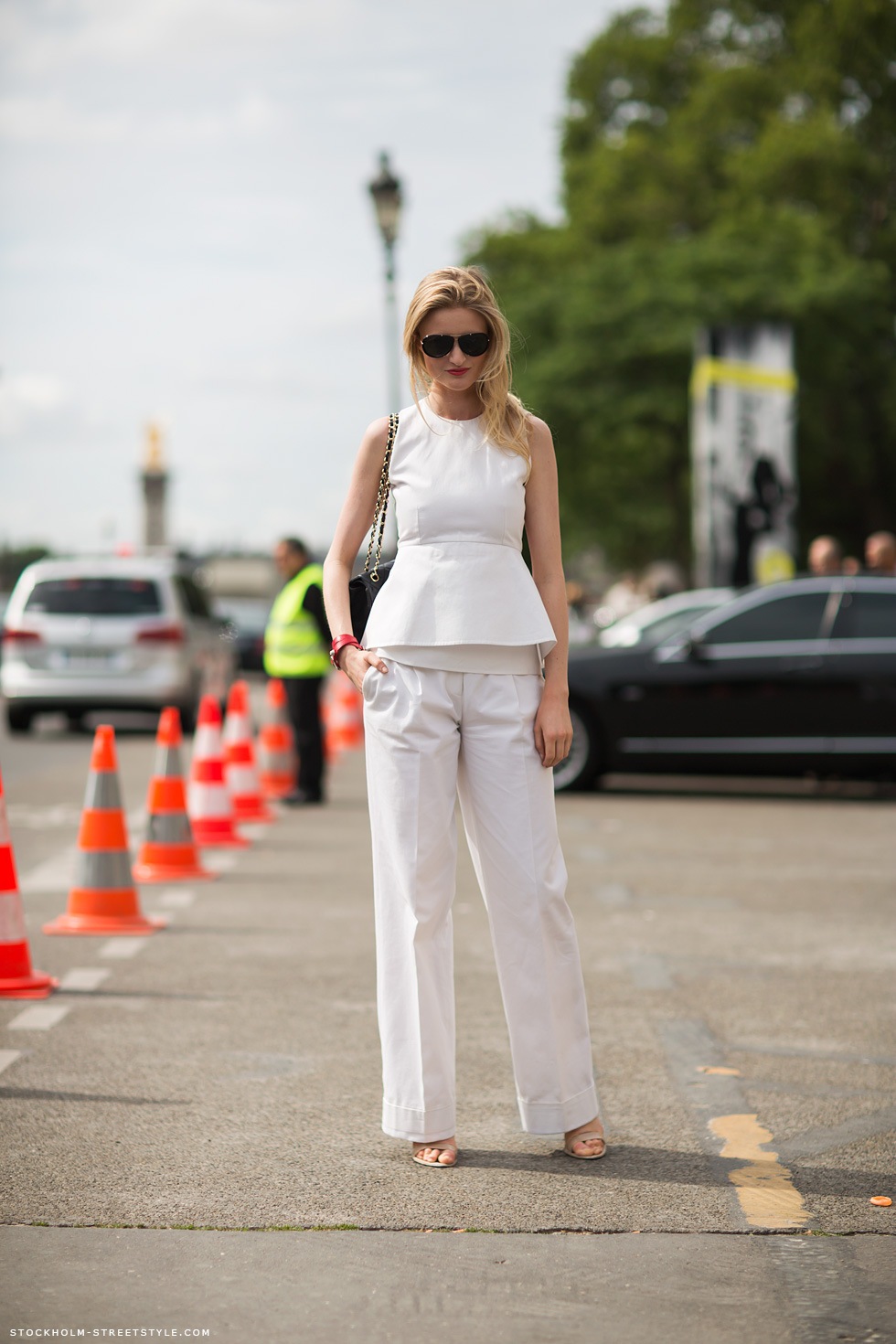 I'm also becoming slightly obsessed with getting some running shoes. but not for running. obvs.
I'm growing a bit weary of the colour overload we're seeing on street preferring clothes with graphic impact like this combo. Simple and so striking. Love the sunglasses, too.
Happy dressing!